These residencies promote unity and team-building.They focus on creating a song or anthem that collectively represents a school and its student body. Often every student in a given school will contribute to the final school song that is written.
Pond Hill School - Wallingford, CT (Example)
This was a 4-day residency at Pond Hill School in Wallingford, CT. We visited a dizzying 15 classes in three days and gathered song segments from each and every one .
This is what three hundred students brainstorming on the creation of one song looks like.
After days of brainstorming and discussion with the students, a few common themes emerged:
Inspired. Friendship. Community. Working Together. Helping Each Other. Being Like Family.
The next step was for each class to create lyrics and melodies for their own segment of the song. Take a listen below!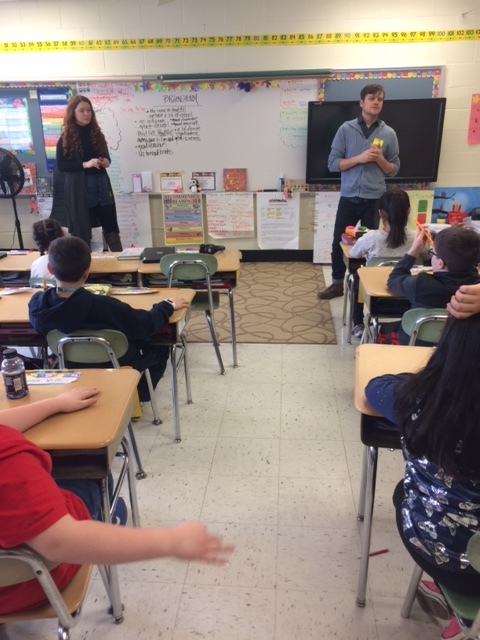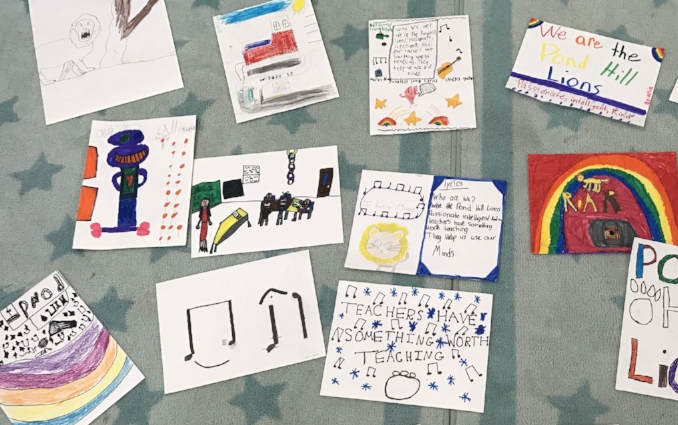 Performance Day - UNVEILING the FINAL SONG!
The final step was for Mira and Chuck to take all of these song segments from each class and put them together to create one official school song. Listen below!